Close
Pablo creates worlds longest restaurant sign for YO! Sushi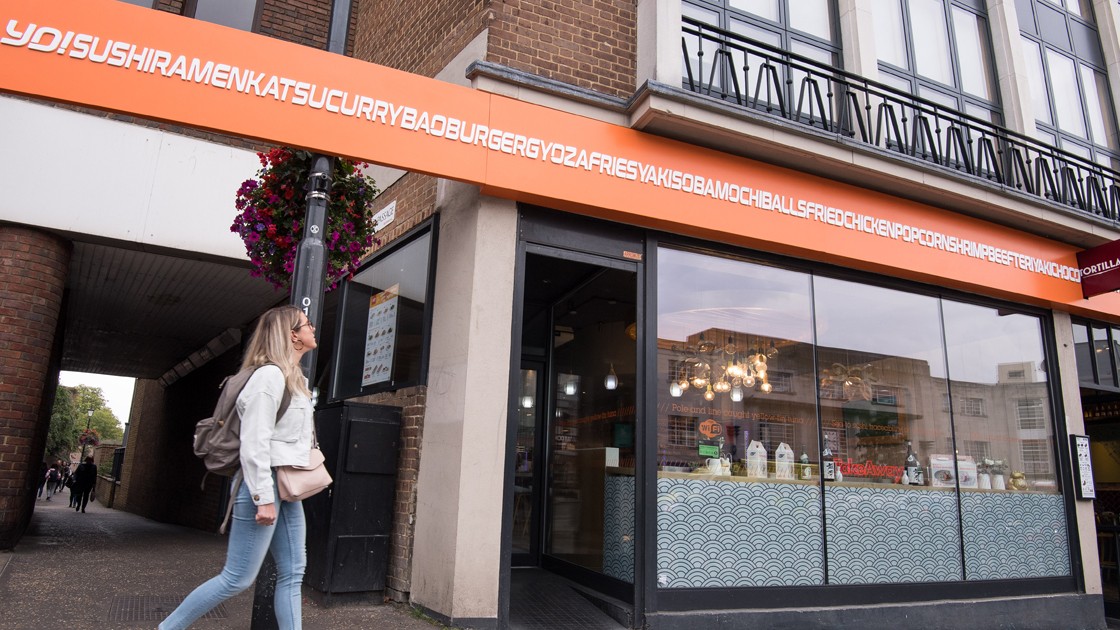 We created the world's longest restaurant sign to show people that Yo! Sushi offers way more than sushi.
The monster 121-character sign - YO!SushiRamenKatsuCurryBaoBurgerGyozaFriesYakisobaMochiBallsFriedChickenPopcornShrimpBeefTeriyakiChocolateBrownie - extended over 12ft and featured 17 options from the menu. Staff wore new uniforms, chefs wore bespoke hats and our human sandwich boards were 4 metres long. The CEO made an official announcement and the name change was reflected across YO!'s website, social media accounts and even the Deliveroo shop-front.
Sales were up 15% over the first month locally, with national sales up 6%.